Det här med distribution och marknadsföring för film  är knepigt. Har funderat lite på det när jag går fram och tillbaka till jobbet. Jag har spanat fram en ny teori. Den är att ju bättre betyg en film har, ju sämre marknadsföring ska den ha. Den ska straffas för att den är så bra. Nu ska jag bevisa min spaning:
Sån här fantastisk kampanj får Ron Howards "Inferno":
[wpvideo ozBPeaWy]
Den fick i snitt 2,7 av alla svenska kritiker.
Så här fin kampanj får Maren Ades "Min pappa Toni Erdmann" (4,6) och så här illa går det för Johannes Nyholms fina "Jätten", som fick 4,1. (Jag ber om ursäkt för Simbas dåliga uppförande. )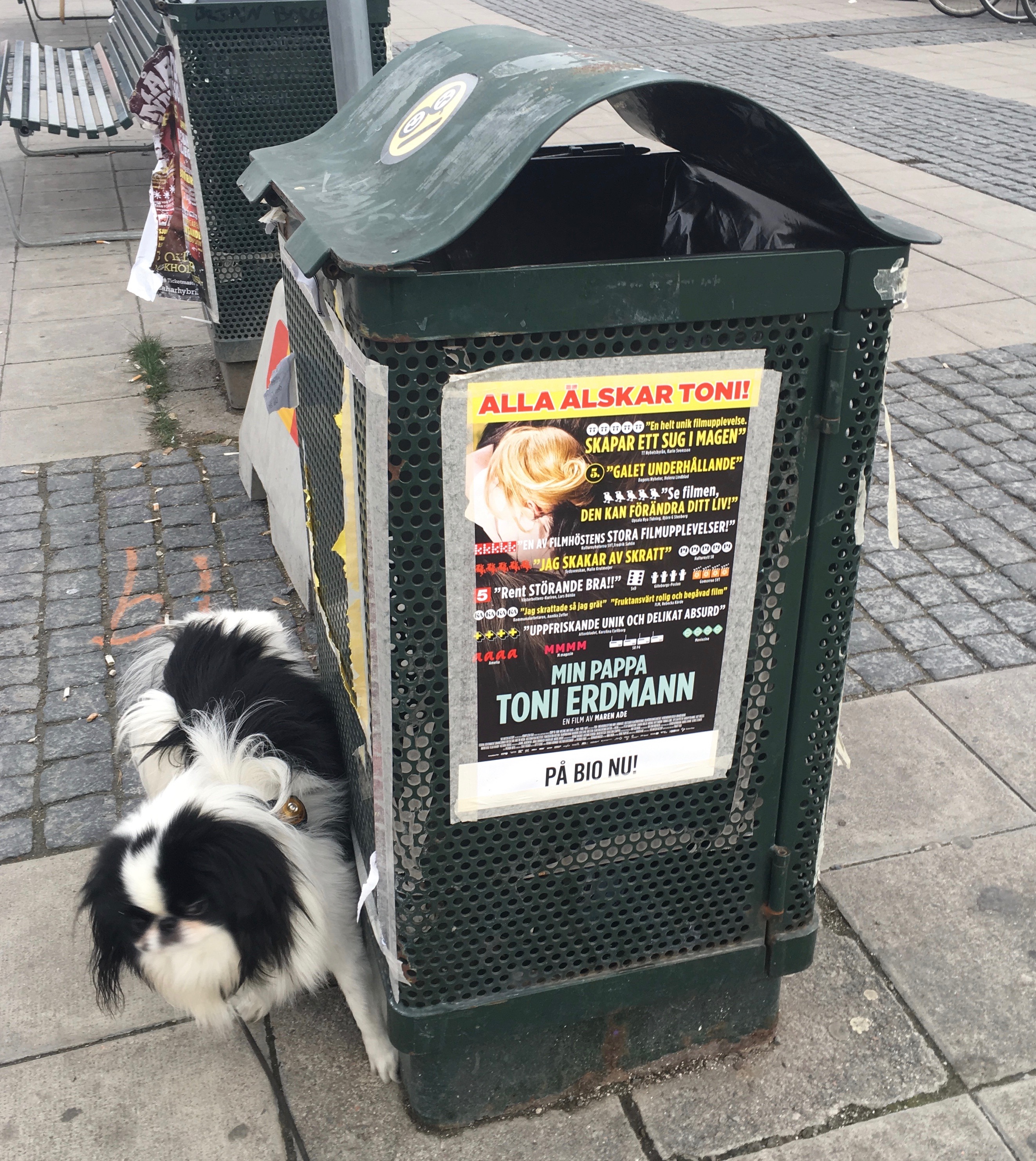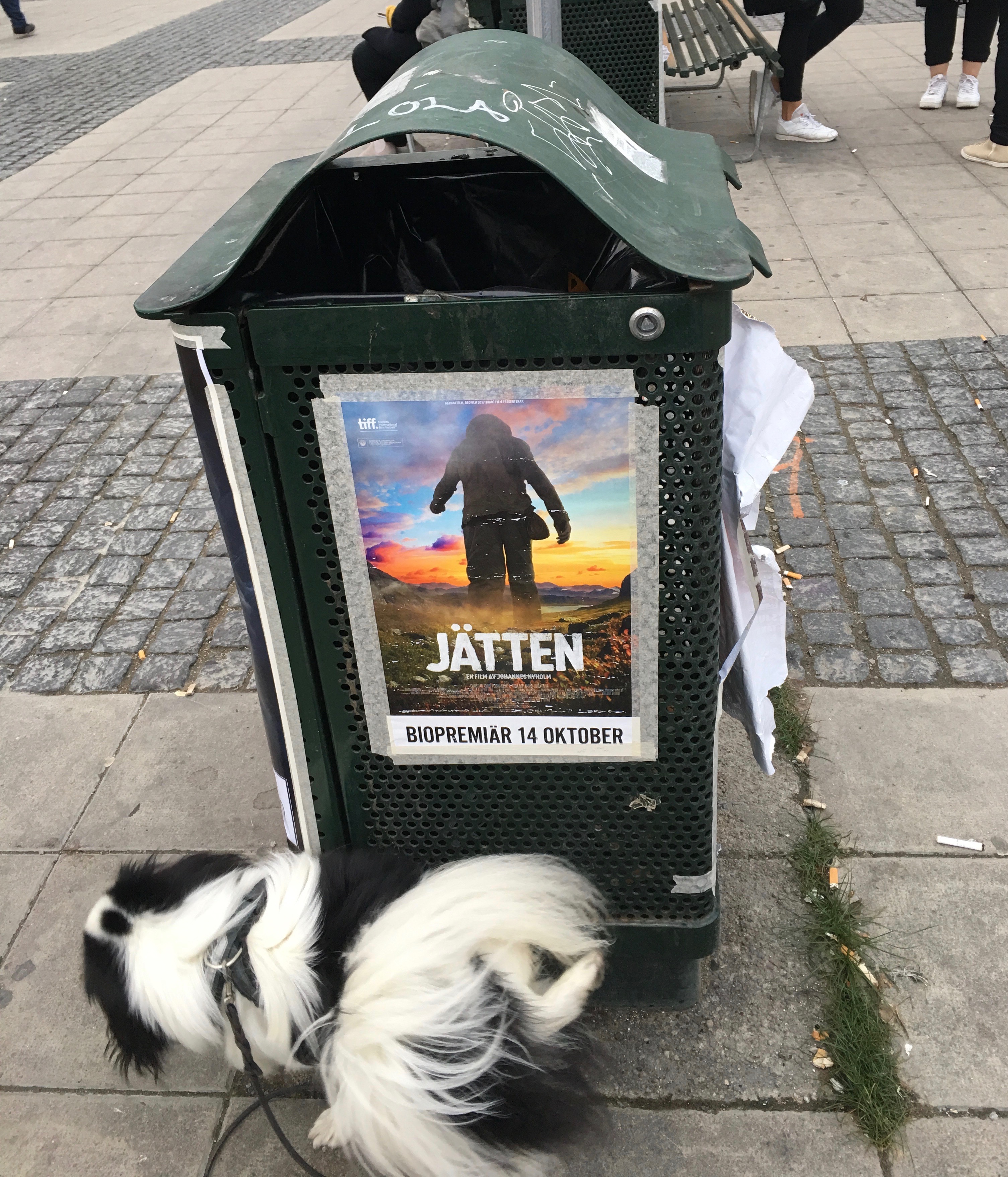 Men seriöst. I denna tid där det blir allt svårare att nå igenom i mediabruset så ska kvalitetsfilm konkurrera med blockbusters på samma marknadsvilkor men med inga pengar för marknadsföring. Och sen är vi jätteförvånade när inte publiken kommer.
Biografen har faktiskt blivit många filmers största akilleshäl. Det har blivit exponeringsfönstret som vi inte kan vara utan för att det ger mest uppmärksamhet, men det är mest kostsamt och ger minst tillbaka. Som ett skyltfönster som ingen hittar till. Om dom inte går förbi en kissig papperskorg.
Ja det finns en massa underbart med biografer. Och vi älskar alla att gå på bio. Tror vi. Men sanningen är att vi mycket hellre väljer vår underbara soffa och plaTV om det inte är stora blockbusters. Som "Inferno".
Men om du som jag tror att det är såååå mycket svårare nu att få in folk på bio, så kan jag berätta att enligt Ira Deutchman har det ALLTID varit lika svårt att få "butts in the seats". I helgen var jag på Chicago Film Festival och lyssnade på hans funderingar. Ira är en legend. Den första filmen han distribuerade var John Cassavetes "A woman under the influence". Det blir inte mycket kreddigare än så. Inte så mycket svårare heller. Han var typ 18 och jobbade för studentkåren och Cassavetes visste hur jäkla svårt det är, så han och Gena Rowlands och Peter Falk åkte runt till alla stora collegestäder i USA och visade filmen. Innan de kom, engagerade de någon som Ira i elevkåren som fick som uppgift att fylla en salong, och som Ira sa, "Det finns inga genvägar". Det var affisher överallt på alla väggar och papperskorgar och prat och radiopåor och tillslut – en frågestund med filmskaparna. Ira var hysteriskt nervös. Så pinsamt det vore om de kom hela vägen dit och bara möttes av en halvfull lokal!
Så var det då, när inte plattsoffan och internet fanns. Och det är fortfarande det personliga mötet kring filmen som ger mest publicitet. Men hur ofta har vi råd med det? Eller så kan man vända på det och säga – om film nu är en viktig kulturform och vi satsar så mycket på att bevara biografer som ett möteställe – borde inte pengar även satsas på att skapa möten med våra svenska filmskapare, göra oss synliga för publiken även utanför filmfestivalers brinnande hjärtan?
Hur gick det då för Ira? Bra. Han fyllde varenda stol och sen distribuerade han filmer som "Scener ur ett äktenskap", "Monthy Pyton och den heliga graalen", "Sex Lies and Videotape, "Short Cuts", "My own Private Idaho" och många många fler.  Och det var aldrig lätt att få "butts in the seats" Men han lyckades.
Själv lyckades jag inte lika bra. Min film "Walk with me" skulle visas på lördag kl 18 i Chicago- det kunde ju inte bli bättre tänkte jag. Om det inte vore för Baseball. Baseball, detta spel som amerikaner är besatta i. Och det var inte vilken match som helst, det var slutspel, och det var inte vilket slutspel som helst utan det var Chicago Cubs mot LA Dodgers och Cubs har varit jinxade, dom har inte vunnit på 65 år, och nu ikväll skulle dom bara vinna! Så jag var faktiskt väldigt tacksam för dom fina 54 människorna som struntade i baseball och kom och såg min film och stannade länge och pratade efteråt. Och sen gick vi alla ut i natten där Cubs faktiskt hade vunnit och hela Chicago var en enda stor fest.